Crushing Products
1

Rollers

Keep your conveyors moving! Cross-Tech rollers are made to exceed the standards for OEM rollers' specifications. By using better bearings, our conveyor rollers allow you to handle more materials. Cross-Tech supplies direct-fit replacement rollers for Extec, Powerscreen, McCloskey, Finlay, Pegson and Hewitt Robins equipment. Specialty rollers can also be manufactured to fit your unique needs.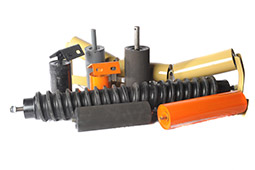 2

Wear Parts

Cross-Tech stocks a variety of crusher components including concaves and mantles, fixed and swing jaws, blow bars, toggle plate and seats, jaw wedges, impact liner plates, pullback rods, springs, brass bushing, eccentric shafts, main bearings with labyrinth seals, conveyor bearings and specialty bolts and nuts. Most parts are shipped within a few hours of the completed purchase. All of our components are made with high quality materials to help extend the life of your machine while reducing downtime.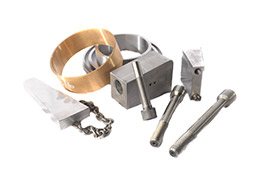 3

Hydraulic Pumps & Motors

Cross-Tech is a leading supplier of top-quality hydraulic components for mobile crushing and screening equipment ranging from hydraulic pumps, motors, and control valves down to JIC and BSP fittings.