Screening Products
1 Belting
Cross-Tech stocks a large range of plain and Chevron industrial conveyor belts designed for static and mobile crushing and screening machines utilized in coal mines, power plants, rock quarries as well as on transfer conveyors. High performance and durability are a few of the leading features of our conveyor belts. Cross-Tech conveyor belts can be skived with mechanical clips, cut to length or vulcanized. Most belts are shipped on the day they are order is placed.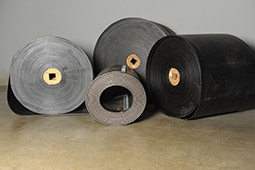 2 Bearings
Bearings are an essential component of all mobile crushing and screening machines. Cross-Tech maintains a large supply of high performance bearings from several top bearing manufacturers, including URB, FAG, Dodge and SKF.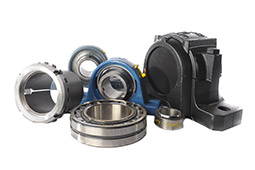 3 Couplings
Power transfer is essential to running all crushing and screening machines. By stocking a variety of couplings, hubs and taper bushings, Cross-Tech can help you get your machines up and running with little down time. Cross-Tech offers OEM and high quality direct-fit replacement couplings, flywheel plates and coupling accessories for most major crushing and screening manufactures at competitive prices.